At Duggal Dental Clinic, the creation of a safe environment for all dental procedures rests on four key pillars; infrastructure and processes, stringent sterilization protocols, cutting-edge technology and trained personnel. These pillars ensure that our patients receive the very best dental care possible, even in the current circumstances.
Protocols
Pre-appointment: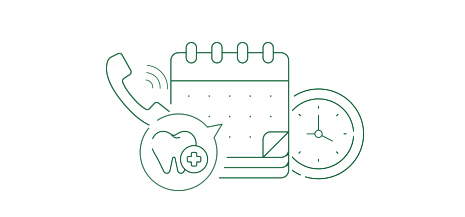 Telephonic health check/online assessment before confirmation of your appointment
Strict appointment scheduling, with specific time allotment for each patient
Upon entering the premises: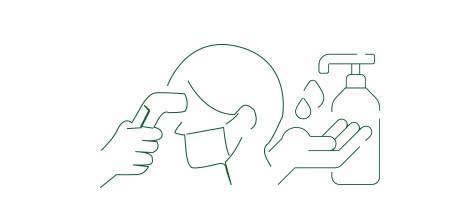 Thermal scanning using a non-contact infrared thermometer
Blood oxygen level checked with a pulse oximeter (to rule out silent hypoxia)
Shoe covers provided
Hand sanitization
BEFORE THE APPOINTMENT:
Preparation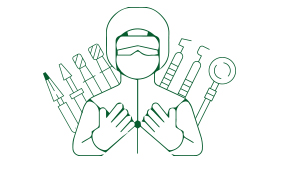 PPE (>70GDM) surgical gowns
Triple-layered surgical masks
Cling wrapping of all possible surfaces
All non-essential equipment removed from operatory
Disinfection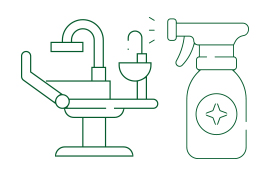 3 meters around the chair (1% sodium hypochlorite)
HPV fumigation
Pre-procedural mouth rinse
Autoclaving
Disinfection of impressions
Standard disinfection of all instruments
Ventilation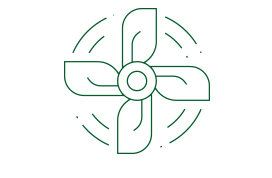 Exhaust fan (direction of air away from the operator)
HEPA 14 air filters
During the dental treatment: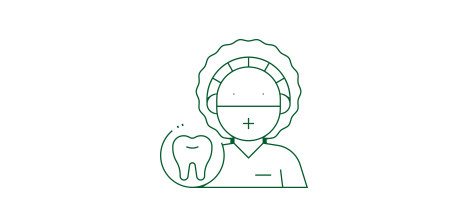 Only the patient is allowed to enter the operatory
Head cap will be provided to each patient before getting into the dental chair
Use of rubber dam and high volume saliva ejectors to control aerosol transmission during treatment
No movement between operatories during procedures
After the dental treatment: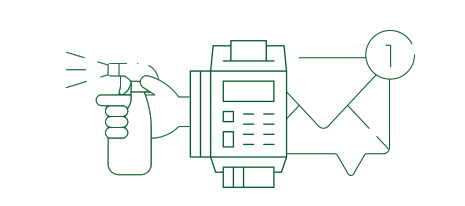 Post-operative instructions along with a medical prescription will be /SMS/ Whatsapp/ Email to patients
Digital/electronic payments encouraged to reduce the possibility of contact
Disinfection spray before exiting the dental clinic
By incorporating and adhering to strict health measures, we have created a safe and secure environment so that you can have a worry free experience. With the necessary precautions in place, our doors are open and we are ready to welcome you.